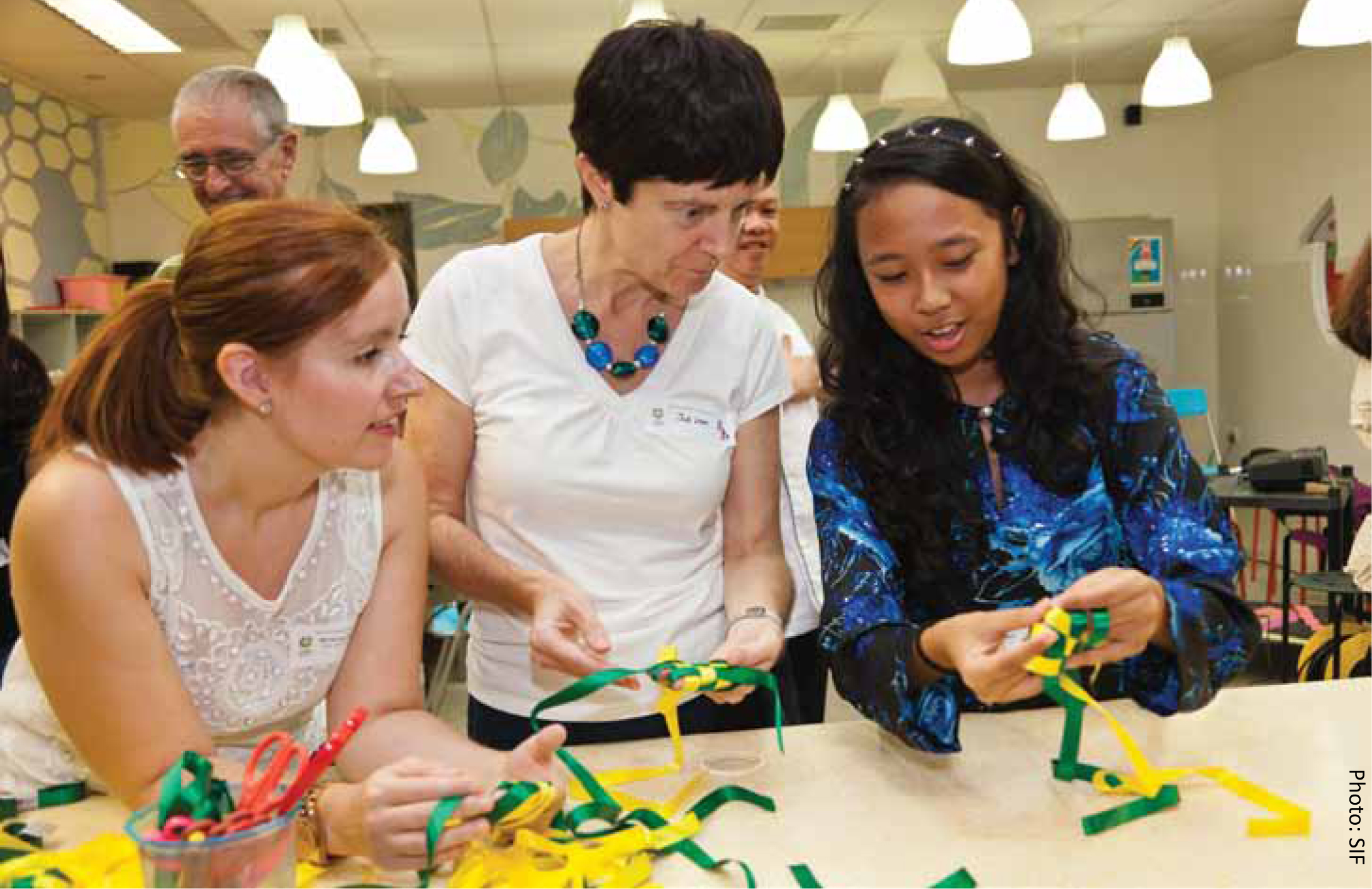 Ketupat is central to several festivals in Indonesia, such as Badka Kupat (or spelt Bada Kupat) and Lebaran Ketupat (also known as Lebaran Topat). These festivals celebrate the end of the Ramadan fasting month. During Badka Kupat, which is celebrated in Central Java for a period of five days after the conclusion of Ramadan, ketupat is used as an offering that symbolises forgiveness. After the rituals, which include visiting a holy grave, the ketupat may be consumed or taken home as a charm for blessings.
In Singapore, the ketupat is an integral dish served during Hari Raya Puasa and at Malay weddings. It is a side dish to the many sweet, savoury and rich foods commonly found at these celebrations. Ketupat is not only ubiquitous during Hari Raya Puasa as a dish but also as a form of decoration. Malay mothers pass down the tradition of weaving ketupat cases to their young children, and ketupat cases woven from colourful ribbons typically adorn Malay homes during festive periods.
Ketupat is especially associated with satay and its accompanying peanut sauce, and many bemoan that traditional ketupat has now become uncommon at satay stalls. Those that can be found are said to be either wrapped in plastic or banana leaves. Nowadays. plastic-wrapped ketupat, also known as "instant ketupat", can be easily bought.
http://eresources.nlb.gov.sg/infopedia/articles/SIP_2015-10-26_111827.html