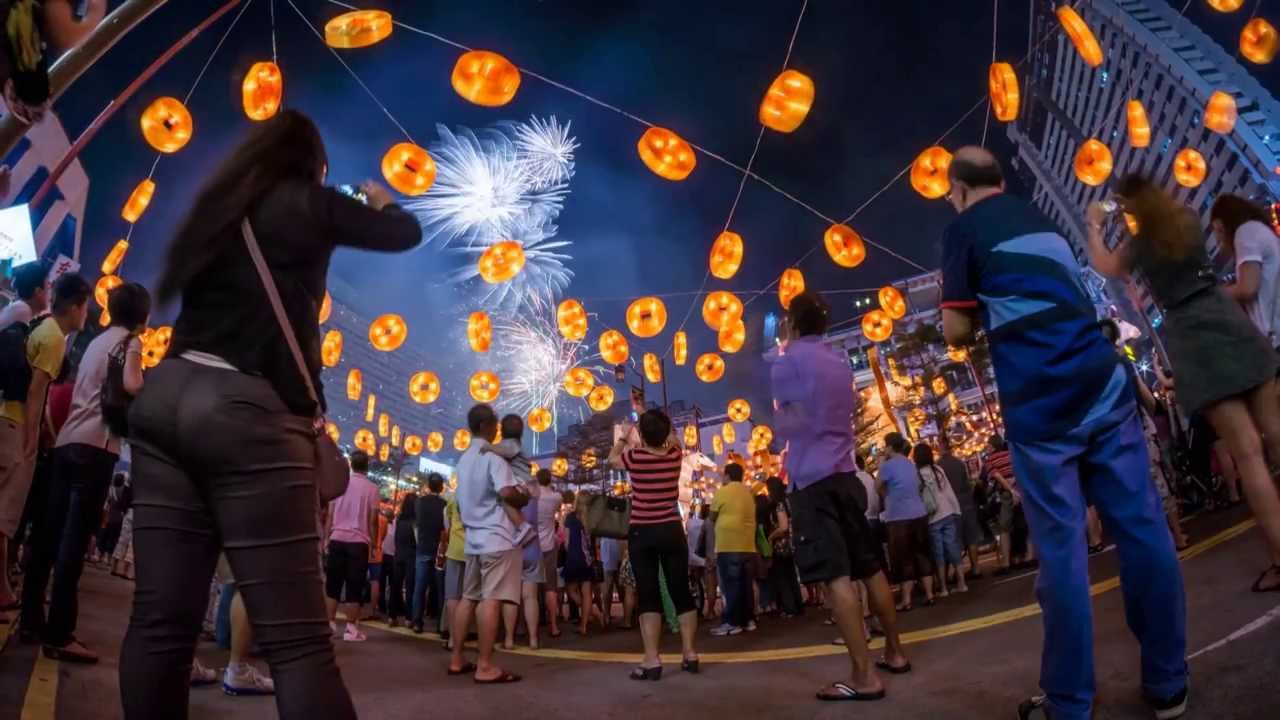 Chinese New Year, one of the most celebrated festivals amongst the Chinese in Singapore, begins a few weeks or even up to a month before the festival arrives. Shopping for new clothes and spring-cleaning homes are a usual practice in most families, and in Singapore, Chinatown becomes very busy with families shopping for décor and their favourite Chinese New Year snacks.
On the eve of Chinese New Year, family members gather together to celebrate and rekindle their ties with each other. The rest of the holiday is spent visiting friends and relatives, and feasting on delicious dishes and goodies. One CNY dish unique only to the Chinese communities in Singapore, Malaysia, and Southeast Asia is the 'yu sheng', a Teochew-style raw fish salad which families toss to bring in good luck for the new year.
Red packets, also known as hong bao, are also given out by married couples to single people, and are hoped to bring more happiness and blessing to the receivers.
Photo credits to: Bee Cheng Hiang Pat Law Vivo City Far East Flora Expat Living Miss Tam Chiak Din Tai Fung